Enjoy the Rías Altas with its varied offer of activities and gastronomy. Feel the experience of surfing your first wave, venture into fabulous forests and discover unique corners walking along the Ferrolterra hiking trails. Find here your inspiration to know what to do in Ferrolterra – Rías Altas.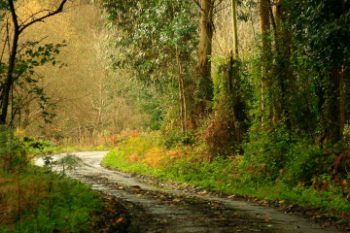 You are about to discover a land full of contrasts, with its own gastronomy, a lot of secret places and natural landscapes, with routes to get lost and enjoy our traditional culture.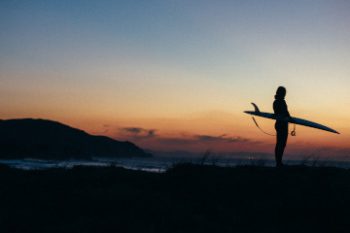 Costa das Ondas (Coast of waves) is the sustainable surf tourist product of the tourist destination Ferrolterra – Rías Altas. Enjoy the best waves in a natural paradise for surfing.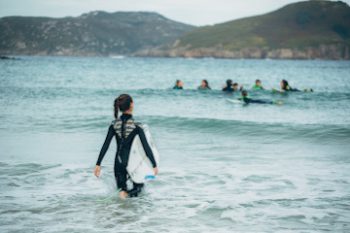 We hope you have the best experience living your own adventure in contact with the virgin nature of this destination. Will you try to live your own adventure?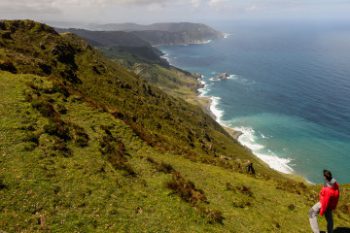 Enter a unique territory in landscapes, culture and heritage … and discover an exciting chapter in the history of our planet.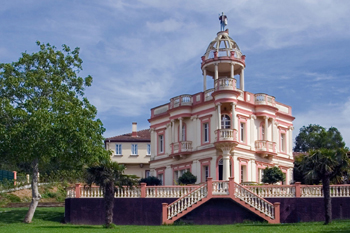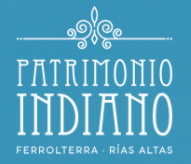 The "Patrimonio indiano" that we have, it's an important hallmark of the historical heritage of the Ferrolterra-Rías Altas Geodestine.
Santo André de Teixido, a small hermitage hidden into the Rías Altas area, which venerates one of the twelve apostles: André.
Two main pilgrimage routes cross this municipality. Anyone taking any of these routes as part of their spiritual path will discover the beauty of the landscape and the natural wealth of this geo-destination.
The inland areas of the Ferrolterra – Rías Altas destination are ideal for a relaxing stay in rural houses, they also offer many opportunities for active tourism.
The destination Ferrolterra – Rías Altas offers a mix of inland and coastal tourism. High quality products produced from the land and sea, together with the food festivals organized all over the region, make the local gastronomy a tourist attraction all of its own.
In Ferrolterra – Rías Altas we find several reference points in terms of ornithology. This is the case of Estaca de Bares, Cabo Ortegal and Cabo Prioriño.